Dr. Hotez proceeded to issue a stern warning, this time stating that campaigning against vaccinations is "a killing force" that poses a greater threat than "gun violence, global terrorism, nuclear proliferation, or cyberattacks."
He went on to say, "And now it's become a political movement." "In the United States, it has ties to the most extreme wing of the right-wing extremist movement. The same is true in Germany. Therefore, this is a new kind of hostility against scientific inquiry.
Dr. Hotez offers the concluding remarks in the film, noting, "And therefore, we need political ways to solve this."
Hotez has long been an outspoken opponent of anyone who questions the safety of vaccines. In 2021, he published an article in which he said that resisting Covid regulations was not only anti-scientific but also a form of "violence," which he placed the responsibility for on conservative politicians, academia, and news sources.
To "protect" people from "anti-science" activists, Hotez argued in an article that was published in September 2022 by Nature Reviews Immunology that it was necessary to seek "outside guidance from experts in homeland security, justice, commerce, and even from US State Department," as well as "the various United Nations agencies."
Subscribe to Reclaim The Net if you are fed up with censorship, the cancel culture, and the destruction of privacy and civil freedoms if you live in the United States.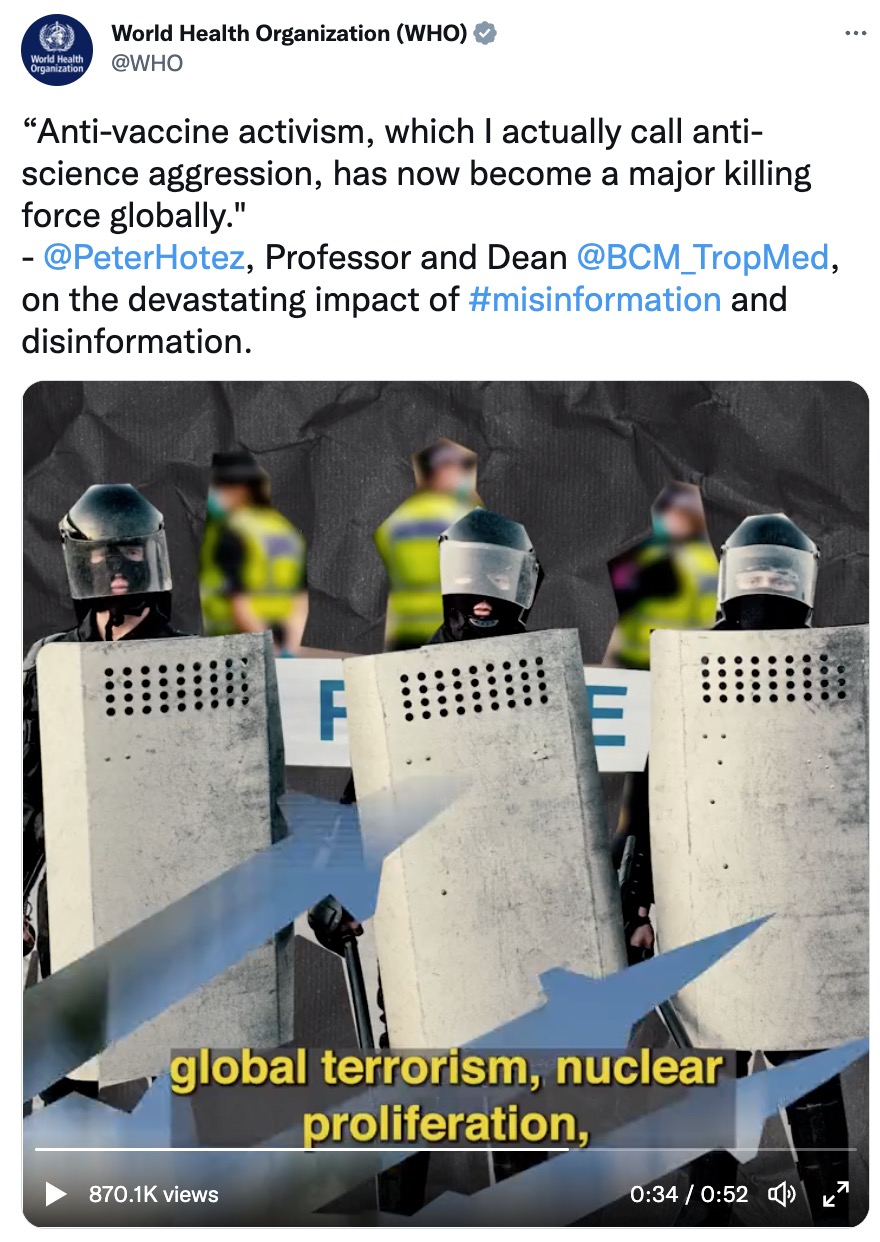 Watch the video here.
We need your help to continue to post news that matters...You can support our efforts by buying us a coffee... It's quick, secure, and easy. https://gogetfunding.com/realnewscast/